Low pitched roof and flat roof combo
Made some good decisions on a project over in Leatherhead, a fair bit going on here with new low pitched roof using Sandtoft 20/20s and a secret abutment gutter.
Also, a 3 layer high-performance torch-on bitumen membrane roof system makes use of a course astroflex 5000 system.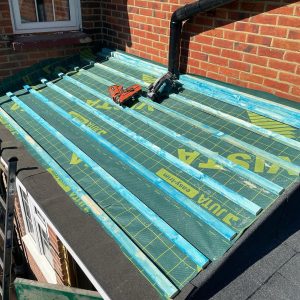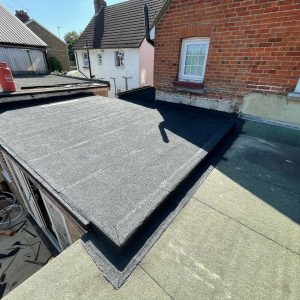 We also replaced all the UPVC fascia & soffits here to bring everything up to date.
Finishing up tomorrow with all the lead work and cement work on the verge.