Experienced Roofing Services
A short description of the types of roofing services we offer. please contact us if you have any queries at all.
Residential Flat Roofing
We offer long-term solutions to roof leaks & flat roof-related problems only using the best quality materials available to us on the market. Our team takes care of our local residents and customers further afield. We believe if you look after your customers – they will look after you. Take a look at our roofing section for more detail as this is our bread and butter.
Alternatively, visit our previous work gallery to see some examples of the high standard of work.
Construction work including guttering and paving is some of the construction we offer again adhering to the highest standards.
NOTE: We only use the best quality materials available to us on the market
Flashing & detailed leadwork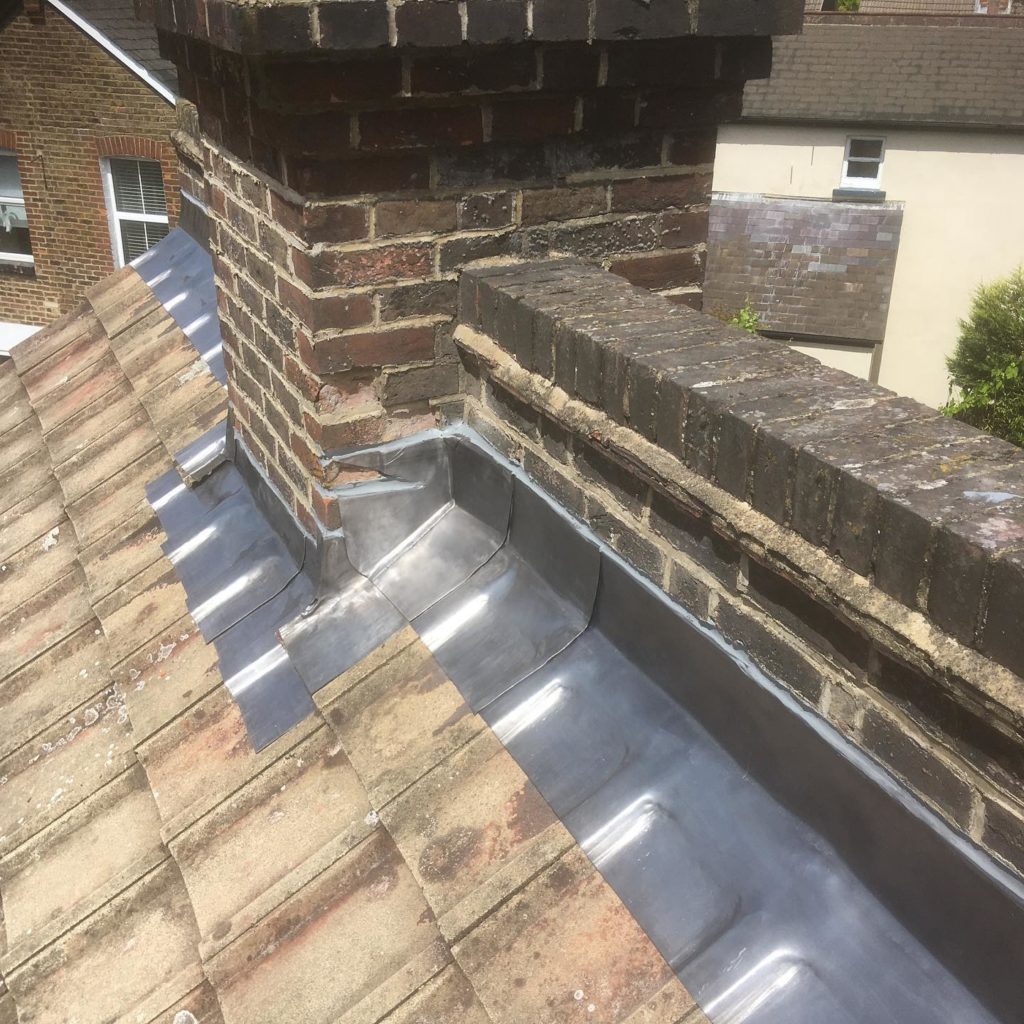 Flashing refers to thin pieces of impervious material installed to prevent the passage of water. This is primarily set around chimneys and this can be the point of many issues with internal leaks if not dealt with correctly.
Fortunately here a BT Roofing we offer experienced roofing services and install neat and tidy leadwork that gets the job done. First time!
Roof tiles repairs & replacement
Are you looking for information or help to replace broken roof tiles? Leaks in certain parts of the ceiling are a possible cause of cracked or slipped tiles. We find and diagnose the issue you're having before giving you a full breakdown of what's needed to do the job and solve your leaky roof. We can discuss everything with you at your convenience.
All new work guaranteed, along with some repair work.
Detailed professional itemized quotations provided as standard, listing material cost, labour cost and scaffolding, etc. All are listed separately so you can see where your money is going and how much everything is costing you, helping you to keep costs under control and projects within their budgets.
Based on 13 reviews
Guarantees give on complete new roofs flat & pitched ranging from 10-20 years respectively, roof repairs ranging from no guarantee on certain works up to 5 years.
New lead work is guaranteed for a minimum of 10 years.
Quotations
Quotations are free for homeowners and construction companies looking to subcontract work. We charge for quotations, please see the following.
Landlords
Estate agents/Property management companies
Prospect Buyer of properties
Prospect sellers
Prices range from £65-£120 depending on the job and the size of the location. As a result of a job agreed and booked. The quotation fees are fully refunded.
Remember we offer experienced roofing services so why take the risk with the fly-by-night companies.