We strive for customer satisfaction, high standards & integrity
Whiles the pandemic is still ongoing, extra steps and measures will be taken where necessary. We will try and quote from photographs & video chat links and if this isn't possible and we have to visit your property, we would ask you to remain in a separate room to ourselves at all times, our staff will be wearing face coverings in client homes. We're also taking our staff's temperatures before they come on-site this is to ensure the safety of staff and clients.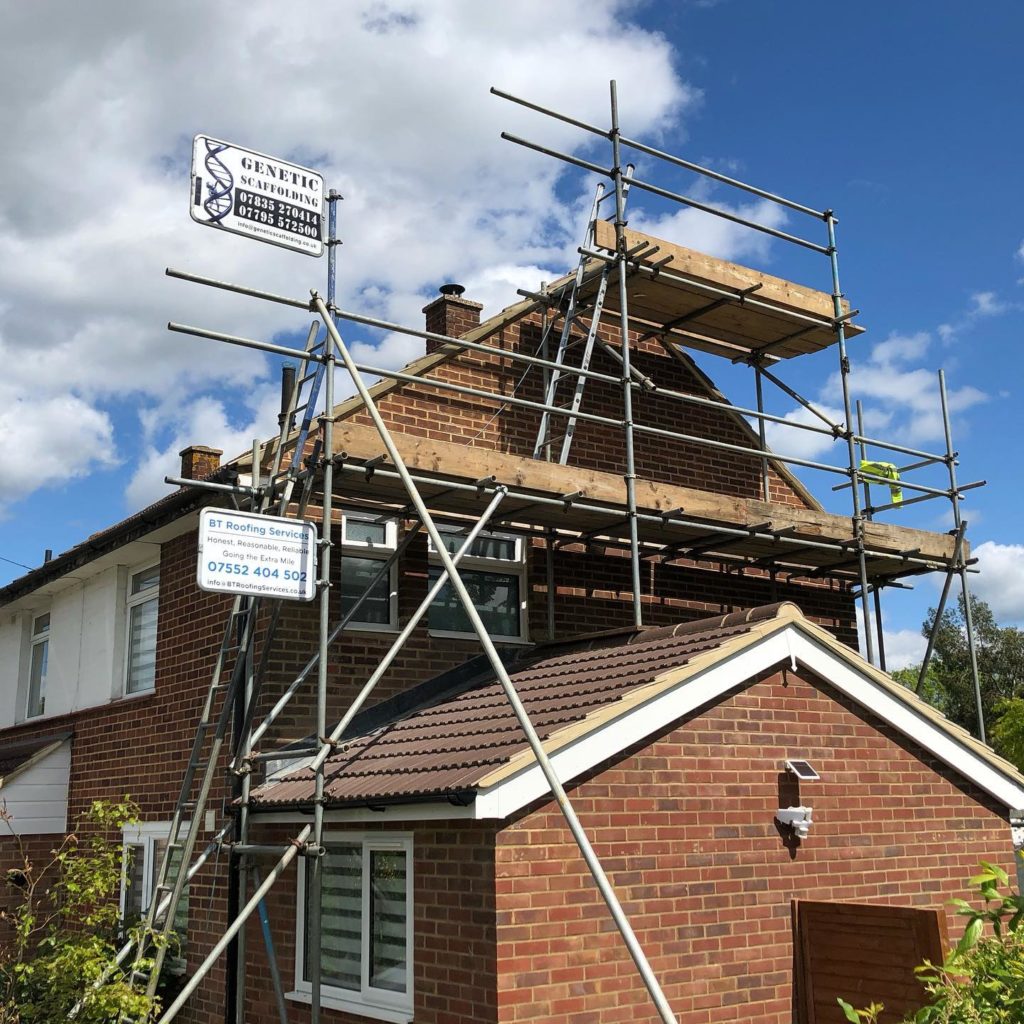 As a company, we serve residential and commercial clients across the South-East of England and South London. The company is currently based in Reigate, Surrey. We generally serve clients within a 25 miles radius but will go further afield occasionally so please do not hesitate to call to see if we can accommodate.
Why we formed
The company was formed in August 2018 as we recognized a need for a truly professional construction company specializing in roofing operations in the area. It was decided very early on to name the company after the Stepdad – Brian Threadgold of the proprietor of BT Roofing Services who was the founder of BT Skip Hire. Unfortunately, he passed away doing what he loved best in 2016
We received fantastic reviews from past clients so if you require some peace of mind please read our live google reviews here.
Based on 13 reviews
Health & safty
Site safety will include ladder locks, and or removed completely at the end of the working day.
If we're working on commercial business premises that are still operating whiles we're working, foam protection to the bottom of all scaffolding & netting at the top will be installed along with Herres security fencing to stop members of the public from accessing site, and help us maintain safe working distant from possible hazards like falling debris.
Our vehicles come fitted with the latest safety systems for the safety of staff & clients like hi-visibility chevrons and side tape marking, we also have industrial-grade strobe LED lighting to warn the public are operatives our working from the vehicle when loading and unloading in busy areas or if parked on busy roads.
We take privacy seriously
How we use your information provided to us: We keep records of our client's data, including but not limited to full legal name, address, and contact details (mobile/ house number and email address(es) ), if you agree to a quotation we will securely store this information, up until your guarantee period ends if no guarantee was given, we will store this information for up to 6 months from date of invoice, by agreeing to a quotation you are agreeing we can store your data for the given time period.
If you do not agree to a quotation, your data will be removed from our system within 28 days.
We will never sell your data to any third party. Any staff member who is found to using clients' sensitive data, inappropriately will be dismissed with immediate effect and reported to local authorities.