Another repeat customer from Redhill, Surrey
Description:
Flat roof replacement using counter batten style to allow for better cross ventilation to stop sweating issues. New soffits, internal ceiling and vents insulation, and vapor control layer.
Materials:
18mm OSB deck
Astroflex 5000 supra with their underlay which is 10.2mm thick
3 layer high-performance torch on Bitumen roof system
Membrane roof system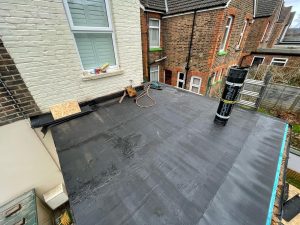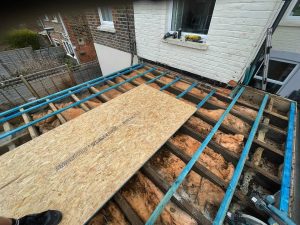 Another repeat business customer, who is extremely happy with the finish results.