Story of my leaking roof
I had an intermittent issue with the roof in my daughter's bedroom who is in the converted loft space. It would occasionally have minor ceiling damage after a heavy storm. Which lead to water stains but no major leak.
Last summer I decided to get it fixed while the weather was reasonable and after taking in a handful of quotes I went for the one in the middle as he's was quick to attend and give me a quote. I had already decided to get the felt completely replace as it was obviously failing due to being able to see it flap in high winds.
Warning Signs
Once they turned up and started work I should have been alarmed when they said they would not need any scaffolding as they would use ladders to carry rolls of felt up to my daughter's bedroom on the third floor across my existing roof.
Roof Leaking
Work was completed on my flat roof over a number of days and I was hoping it would resolve the problem and we could go on holiday happy that the problem was resolved.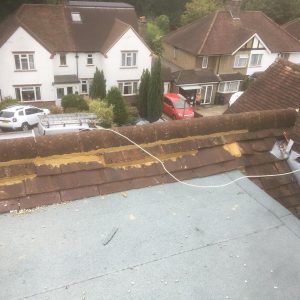 It was a few days after they left that I realized there was a problem. Water was now coming through in a different place within my daughter's bedroom ruining the deco
r and it was not a little amount.
I could hear dripping and to my horror after opening the loft hatch where we store stuff I could see the extent of the problem. Water was pouring in working its way through all the beams and down to the next floor where I realized it was now affecting my other daughters' ceiling.
Attempted Fix
After having them back a handful of times it was time to release me of their inexperience and get in a professional. I took my time researching the Redhill, Reigate area for roofers this time and Frankies company had a great google rating. As well as many positive reviews it was more important that no one had anything bad to say about bt roofing online. I had Frankie over and he was obviously shooked once he was on the roof and saw the shoddy workmanship that had taken place.
The Good Fixed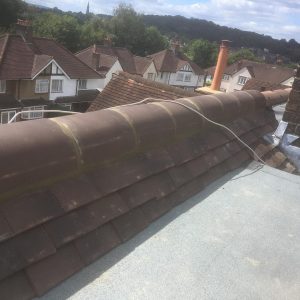 Frankie was honest and thorough in his work and got the necessary scaffolding to do the job properly.
He diagnosed the various issues and we agreed on a plan of action. I am now completely water-free and I would not go to anyone else while I'm living in the Reigate area as this lad knows his stuff.
Thanks again Frankie, from myself and my daughters
Based on 13 reviews